Submitted on 19 April 2010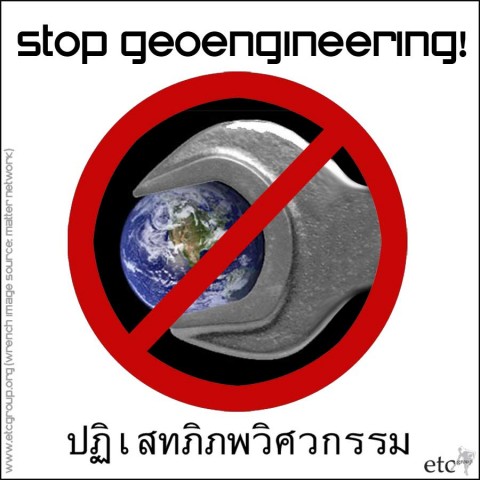 Cochabamba, Bolivia - To advance meaningful international action on confronting the climate crisis, the Bolivian government is hosting a Peoples' Conference on Climate Change and The Rights of Mother Earth featuring close to 10,000 attendees. These include government representatives, social movements, non-governmental organizations and Indigenous Peoples from around the world.
WHAT: Civil society organizations are increasingly alarmed that the world's most powerful governments, corporations and individuals are moving to initiate real world experiments in geoengineering. These are large-scale proposals to deliberately alter the climate, for example by creating artificial volcanoes to pollute the atmosphere with sulphur particles. Proponents of geoengineering regard such schemes as a "Plan B" if global agreements on emissions reductions continue to fail. To press the case for a global ban on geoengineering schemes, ETC Group, an international civil society organisation with offices in Canada, Mexico, the Philippines and the USA, will be attending the Cochabamba conference. Along with partners they will be launching an international campaign against geoengineering experiments.