Terminator & New Enclosures
The genetic modification of plants to produce sterile seeds (dubbed "Terminator" technology by ETC Group) has been widely condemned as an immoral application of biotechnology. If commercialized, Terminator would prevent farmers from re-using seed from their harvest, forcing them to return to the commercial seed market for every planting. But Terminator is just one of a range of technological and legal strategies that corporations are developing to exercise monopoly control over the stuff of life -- strategies that ETC Group refers to as "New Enclosures." Non-patent approaches, such as genetic trait control, satellite surveillance, and digital rights management software could be used to impose new monopolies beyond intellectual property as the predominant means of corporate control in the 21st century.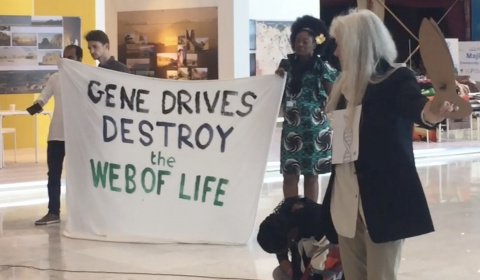 Landmark Convention on Biological Diversity decision calls on governments to conduct strict risk assessments and seek indigenous and local peoples' consent ahead of potential release of 'exterminator' technology.
29 Nov 2018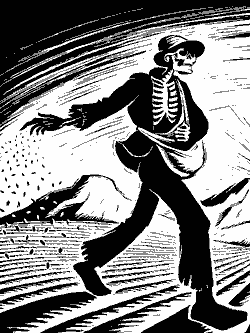 Farmers' Rights and Food Sovereignty Under Fire
2 Oct 2015
Reports on Terminator & New Enclosures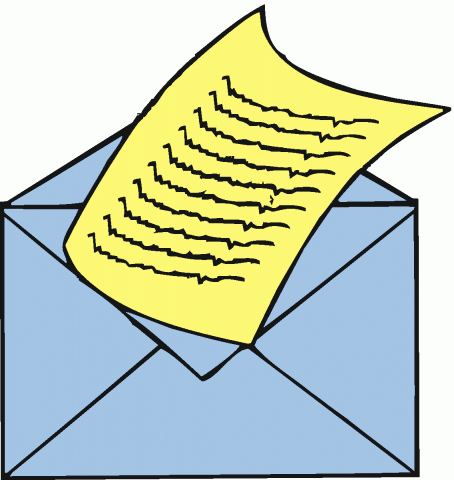 14 Aug 2014
A Summary of Scientific Arguments
14 Aug 2014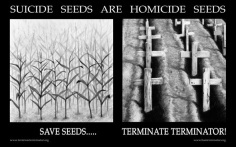 Push to Pass Suicide Seeds Legislation Could Come While Deputies Dance
28 Feb 2014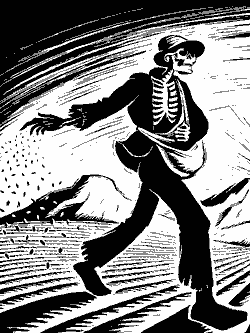 Brazil's Judiciary Commission in Confusion: Charges, Counter-Charges and Confrontations
11 Dec 2013