Episode 1 of our new "Spanner in the System" podcast mini-series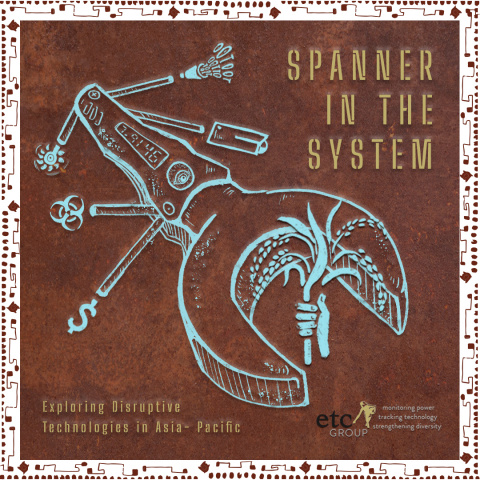 Why not listen to the first episode of our new "Spanner in the System" podcast mini-series during your lunch break today? As we mark World Food Day (16 October), it's a good time to pause and reflect on our food and where it comes from. Our first podcast, in our new mini-series on disruptive tech, produced in the Asia-Pacific region, does just that!
Together with Neth Daño, we learn about issues surrounding new technologies and their impacts on some of the world's poorest and most vulnerable people, and what we can do about them. We look at the global food system, how we care for – and sometimes don't care for – our land, and what needs to be done to make a better world. This might all sound complicated, but we can start with bananas: believe it or not bananas can tell us a lot about how the world we live in works!
Listen below or subscribe via Apple, Spotify, Google, or use our RSS feed with any other service.
This podcast is part of ETC Group's new three-part mini-series about Disruptive Technologies, produced by ETC Group in the Asia-Pacific region in collaboration with Puma Podcasts. Supported by Heinrich Böll Stiftung.