The potential consequences of the digitalization of agriculture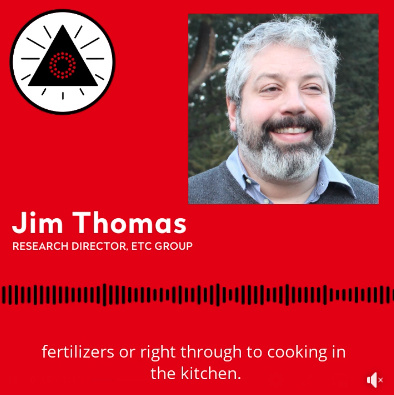 As COP-15 of the Convention on Biological Diversity approaches (it's scheduled for December 2022, in Montreal, Canada) it becomes ever more essential to understand why horizon-scanning, technology assessment and the monitoring of new technologies must be included in the new Global Biodiversity Framework. Digitalization of the food system is a good example of why this is so important.
Here you can listen in to a comprehensive yet easy-to-listen-to explanation of why and how the Food Barons - giant food, digital and finance corporations - are moving in to tighten their grip on food production across the world, generally in the absence of technology assessment and monitoring.
In this edition of Tech Won't Save Us, Paris Marx invited ETC's Jim Thomas to discuss the integration of digital technologies in the food system and the wide-ranging impacts it's having. As Paris points out, "This is one area people don't often think about when we consider how tech is upending our world, but it's essential we understand it."