Clear evidence of bias and conflicts of interest found by monitoring group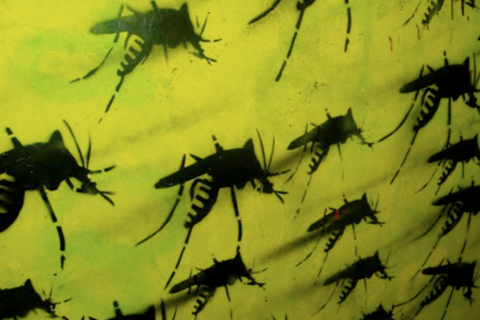 JULY 8, 2019, MONTREAL–In a report released today, ETC Group exposes serious bias and conflicts of interest among members of an "expert" panel convened by the highly influential International Union for the Conservation of Nature (IUCN), the largest international body that convenes conservation movements.
Gene drive organisms, one of the main subjects of the report, are a powerful new technology being used as part of attempts to drive natural populations, and potentially entire species, extinct using genetic engineering. Gene drives have so far been developed mostly in insects and mammals. This extinction technology has the potential to accelerate ecological collapse in insects and many other sexually reproducing species. 
"With 40% of insect species already in decline, it is beyond comprehension that one of the largest and oldest conservation bodies in the world is clearing the way to actively supporting such a deliberate extinction technology," said Jim Thomas, Co-Executive Director of ETC Group. 
"It is unacceptable that the IUCN allowed gene drive proponents to successfully dominate the writing of this report."
The IUCN report's conclusions suggest that this extinction technology has a potential use in conservation. Given the bias among authors and the serious shortcomings in the group charged with compiling this report, detailed below, the IUCN's membership should reject the report.
50%+ are biased: Of more than 40 individuals associated with the report, over half display evidence of pre-existing bias in favour of biotechnologies and/or a potential conflict of interest.
 
Biotech Interest groups hold positions of power: Three pro-synthetic biology interest groups appear to have had a disproportionate influence on the writing of this report. At least 15 members of the group (including the chair of the taskforce and technical group) are either employed by or associated with Revive and Restore (a synthetic biology conservation group) or two multi-million-dollar gene drive projects, the Genetic Biocontrol of Invasive Rodents Project (GBIRd) and Target Malaria.
 
Critics shut out: By contrast, not a single member of the group shows evidence of pre-existing critical views of synthetic biology.
 
Undeclared conflicts of interest: Not all conflicts of interest were disclosed in panel members' signed Conflict of Interest statements to the IUCN. This includes undisclosed conflicts by the chair of the process.
 
Global South and Indigenous People tokenized: The report was authored by a group that is overwhelmingly Northern. Only seven individuals in the process were drawn from the Global South, only three of whom were listed as contributors out of 37 contributors. Additionally, there is only one Indigenous representative despite more than six IUCN resolutions which mandate meaningful inclusion of Indigenous Peoples in IUCN policymaking processes.
"This report provides a skewed perspective from a group aligned with the viewpoint of the biotechnology industry, which is inadequate to inform future policy discussions in the precautionary manner expected of IUCN," said Thomas. 
"The process was so unbalanced that a further report and process should now be required before establishing an IUCN policy on synthetic biology. A new report must draw upon a more carefully constituted balance of authors and perspectives and more rigorously address conflicts of interest."
-30-
 Notes for editors:
 

In September 2016, the membership of the international Union for the Conservation of Nature (IUCN) passed Resolution 086, requesting the organization undertake an assessment of the implications of the emerging field of synthetic biology and in particular controversial "gene drive" technologies while refraining from advocating for or supporting this technology.
The technical assessment document "Genetic frontiers for conservation: an assessment of synthetic biology and biodiversity conservation," published by the IUCN on 3 May 2019, is apparently intended by the IUCN to shape the organisation's response to this resolution.
ETC Group's full report, "Driving Under the Influence," is available in English, French and Spanish at www.etcgroup.org/content/driving-under-influence
For more background information on Gene Drives, see materials available at https://www.etcgroup.org/search/node/gene%20drive