International Governance
As global crises of food, finance and the environment converge and powerful new technologies accelerate far-reaching social and ecological change, the need has never been stronger for coordinated and equitable global decison-making. Unfortunately, at the same moment, multilateral institutions, such as agencies of the United Nations, are experiencing a crisis of legitimacy as power moves to the international financial institutions and the corporations that structure the global economy. ETC Group has been active in various UN and other international and regional fora for the past thirty years, pushing for greater involvement of farmers, civil society and social movements in decisions that affect them, proposing new treaties and governance frameworks and warning against the corporate takeover of our international institutions.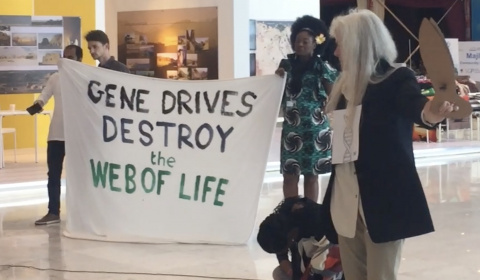 Landmark Convention on Biological Diversity decision calls on governments to conduct strict risk assessments and seek indigenous and local peoples' consent ahead of potential release of 'exterminator' technology.
29 Nov 2018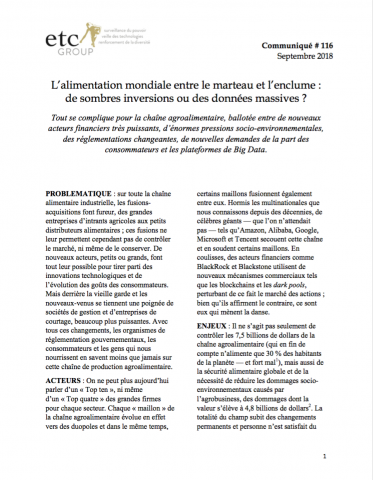 Is the Industrial Food Chain Unravelling... or Rewinding?
15 Oct 2018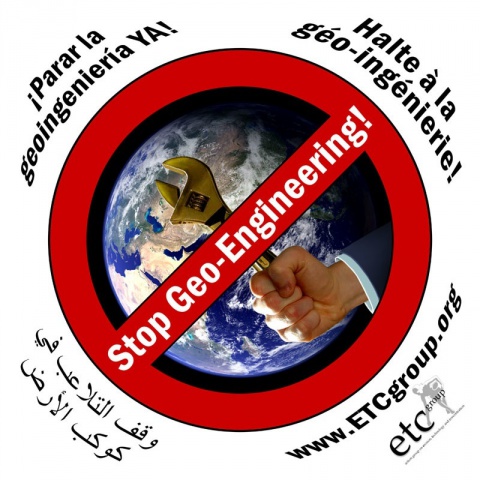 Demand by 110 civil society organizations and popular movements
4 Oct 2018
Reports on International Governance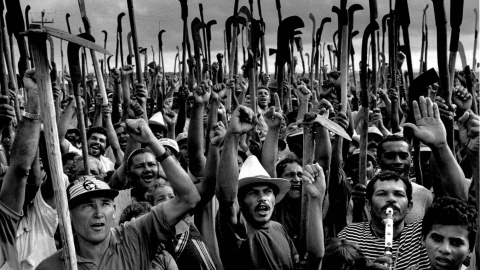 Regulatory change would spread modified genetic traits to wild organisms
22 Feb 2018
The Case Against Climate Geoengineering
30 Nov 2017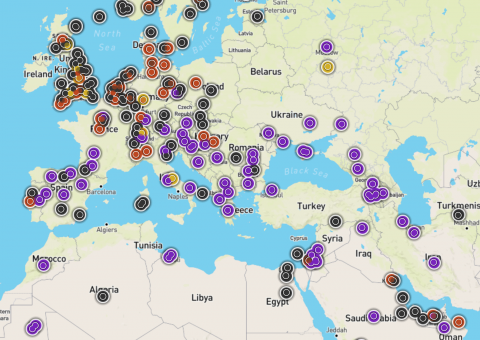 Interactive map from ETC Group and Heinrich Boell Foundation shows growth of climate control efforts
9 Nov 2017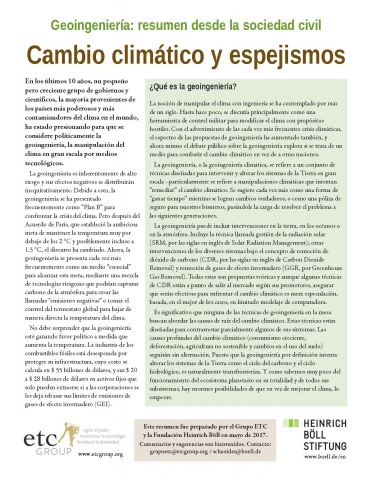 Climate change, smoke and mirrors
10 May 2017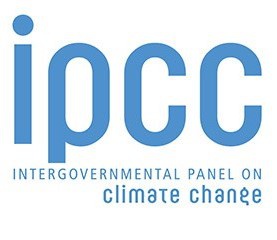 108 organizations urged IPCC to review flagrant conflict of interest of allowing two oil company employees to co-author a crucial report on global warming
3 May 2017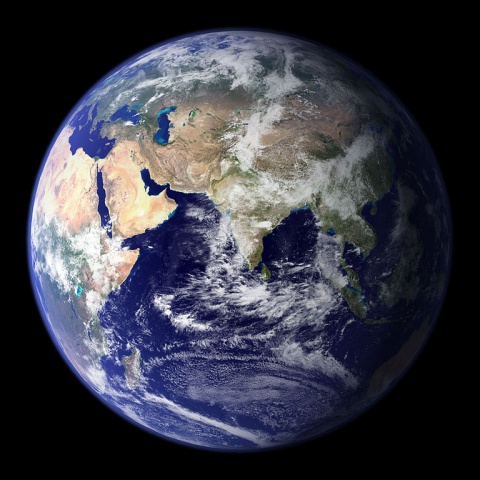 UN Convention on Biological Diversity reaffirms its moratorium on climate-related geoengineering
16 Dec 2016