Normita Ignacio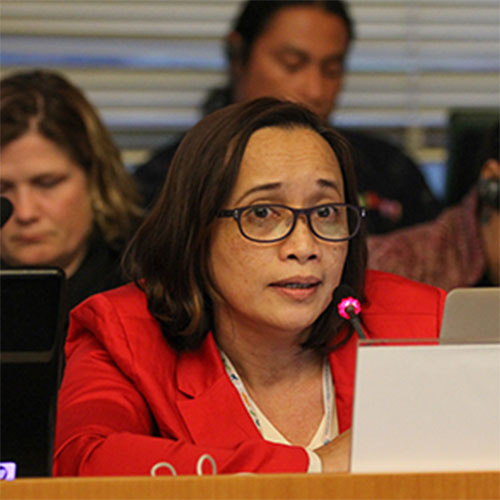 Normita Ignacio is Executive Director of the Southeast Asia Regional Initiatives for Community Empowerment (SEARICE).
A graduate of Bachelor of Science in Agriculture majoring in Horticulture from the University of the Philippines Los Baños, combined with an advanced degree in Development Management from the Asian Institute of Management, Executive Director Normita Ignacio has more than two decades of experience in rural development, specializing in sustainable agriculture, food security and organizational capacity development under her name.
In 2003, Dir. Ignacio became the Program Coordinator of one of the SEARICE successful programs, the Community Biodiversity Development and Conservation and Biodiversity Use and Conversion in Asia Program (CBDC-BUCAP), which is a regional program in which farmers are capacitating to manage, conserve, improve and utilize the plant genetic resources.
 Her exceptional performance, the dedication and passion she has shown in her development works, led her to become the Executive Director of SEARICE in 2011. Since then and until now, her leadership helped SEARICE to grow into one of the leading non-government organizations that pursue and advocate the regional PGR conservation, development, and use.
Position / Short job description: