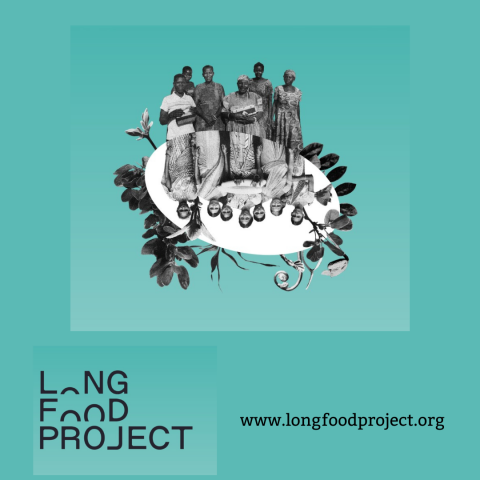 To mark World Food Day (16 October 2023), IPES-Food and ETC-Group  are launching a series of practical resources aimed at helping all those of us in civil society organisations and movements around the world who reject "agribusiness-as-usual" and are working to strengthen people-led food systems in line with social justice and the planet's survival. 
These Long Food Project resources encourage us to think decades ahead and collectively plan for the future.
Food systems are currently at a crossroad. If we continue to follow the pathway imposed by profit-driven actors, the future will be characterised by a fully-automated food chain, where all nature is subject to privatisation, commodification and genetic modification. This can only ruin farmers, poison our food and accelerate environmental breakdown. 
But it does not have to be that way. IPES-Food and ETC Group, as part of the Long Food Project, an initiative launched in 2021, in consultation with other civil society groups, have proposed a long-term visionary road map that looks as far forwards as the next 25 years, building on the history of food systems.
The Long Food Project is both an invitation and a call to join hands, gently reminding us that no system, no matter how seemingly big or powerful, can withstand the force of our collective power. By extending movement building even more broadly, across the many themes that civil society seeks to address, we could successfully challenge the industrial food system. 
We need to build long-term joint strategies involving farmers' movements, fisherfolk organizations, Indigenous communities, environmental networks, cooperatives, unions and all progressive forces, giving us real power to completely transform the industrial food system, re-rooting our food systems in and re-emphasising diversity, agroecology and human rights.
You can find our new tools for movement building for transforming food systems (also available in Spanish and French) here:
The Long Food Project website is packed with easy-to-find information, publications, dialogues and resources relating to the collective transformation of the food system. These include:
A new set of tools: a practical and simple guide to facilitate critical reflection within groups engaged in the struggle to regain power over the food chain. 
The full report: "A Long Food Movement: Transforming Food Systems by 2045"
Please share them far and wide!