Governments mark 50 years of failure...and a couple of nano-steps forward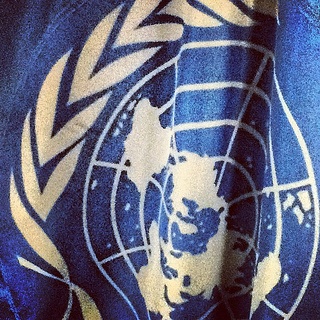 It's difficult to describe Rio+20 as anything other than a tragedy. Despite years of preparation and months of negotiations, nothing said or done in Rio can cover up not just the 20 lost years since the original 1992 Earth Summit – as seasoned delegates have quietly noted – but also the half-century of intergovernmental failures since Rachel Carson catalyzed the sequence of global environmental congresses following the publication of her book, Silent Spring, in 1962.
ETC Group's Neth Daño notes, For a lot of the world, 'Rio+20' signifies the big environmental jamboree taking place this week in Brazil – before the Olympics and after the Queen's Jubilee. For the thousands of negotiators and civil society observers, including ETC Group, who have tracked the process since 2010, Rio+20 ended a few short hours before the world's 'leaders' touched down at Rio's Galeão International Airport. With five staff members and more allies on the ground in Rio, ETC Group offers an overview of Rio+20, including some unexpectedly good things from an otherwise dismal summit.
But first, the undeniable "Many delegations are genuinely embarrassed by the title of their outcome document, 'The Future We Want', which sets sights on a future that can't be achieved by the haplessly short-sighted initiatives proposed."
The big winner in Rio is the industrial private sector, getting the green light to advance a 'green economy' with the promise of 'enabling environments' and public resources. After months of opposition, and under pressure from Brazil trying to cobble something out of the rubble of New York negotiations, the global South accepted an umbrella concept of 'green economy' with several 'conditions,' but the concept is still vaguely defined and open to interpretation by industry, governments and international financial institutions. For industry, the green economy clearly means the financialization of nature – the notion that every watershed and waterlily will be priced and pigeonholed (and traded and sold) as part of nature's 'environmental services.'
To read more, download the pdf file below.